What you need "Decembrist" for flowering
The most important condition for abundant flowering "Decembrist" is the correct temperature. Put the plant pot in a well-lit place, but remember that this flower does not tolerate direct sunlight. In the summer and spring, the Decembrist needs diffused light or partial shade, but during the flowering period it is best to place the pot on the south window, protecting it from direct sunlight.
Schlumbergera has a shallow root system, so does not need a deep large pot. It is noted that the closer the pot in which this plant is located, the more abundant it blooms.
In the summer, as well as during the flowering period, the "Decembrist" needs abundant watering. Watering this indoor flower is best with soft, settled water. In the spring and autumn, the "Decembrist" should be watered only as the topsoil dries.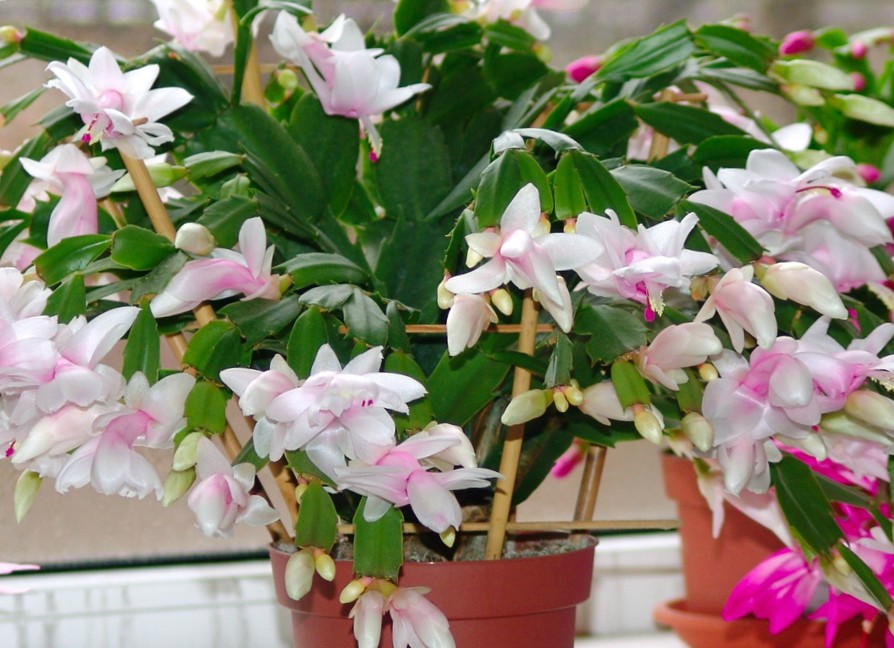 When the "Decembrist" blooms, try to touch the pot less.Do not rotate it or move it from place to place, otherwise the plant will drop buds and flowers.
During the flowering period, the plant should be fed with a weak solution of organic and mineral fertilizers. It is also good to spray the flower at this time.
If you decide to transplant "Decembrist", then it is best to do it immediately after the end of flowering. Young plants are recommended to be transplanted once a year, adults - once every 2-3 years, but large specimens may not be replanted before 5 years.
Date: 09.10.2018, 12:38 / Views: 31252
Related News
Felt scarf case
Christmas tree - Bunny on the tree
The idea of ​​decor for the New Year holidays
Paper Crafts
10 of the most stylish bags of the season autumn-winter 20172018