Minimalism with Kids (Simple Living and Travel)
How to Make Traveling with Kids Simple and Stress‐Free
Steps
Planning Your Trip
Choose where you're going, and how long you want to stay there.This step may seem incredibly simple, but it's not. It isn't just about choosing the country, state, or province. Choose a town or city, preferably with inexpensive places to stay, kid friendly tourist attractions, and places to eat. Try searching on well-known travel sites for options that would fulfill your family's needs and preferences.

Choose the amount of time you would like to spend at your destination.Not too long, or your kids will get bored, but a decent amount of time so that you can do and see lots of stuff. Between 5 and 10 days is often ideal, but it's really up to you.

Book your flight.This is super important to do in advance to ensure that you get the best priced tickets, and a good airline that leaves at a reasonable hour as well as lets you take at least one checked item, one carry on, and one personal item. This will also prevent you from showing up at the airport with no idea of when your flight takes off, what gate it's at, and what the flight number is.

Plan all transportation ahead of time.This includes cars, buses, trains, trams, shuttles, etc. This also includes planning where exactly to park your car before you go to the airport. If your flight leaves at a strange hour and the airport's hours away, consider staying in a hotel the night before so you don't have to wake up super early, drive to the airport, then groggily figure out where your gate is. Another pro with staying in a hotel is that you can park your car at the hotel instead of leaving it at the long term airport parking.

Prepare your documents.

To prevent stress on your big day, make sure you have travel information and things you will need, such as:

Passports or any travel docs you may need
Flight times
Flight and gate numbers
Etc.
And make sure you have pictures of all of these on your phone, as well as hard copies in case something gets misplaced.
Packing Checked Luggage
Make lists for the kids of everything they could possibly need.Then cross out half. All they really need in their checked bag are clothes, a bathing suit, a few pairs of shoes, and a hat. Maybe a few books. Not much more. You can bring the sunscreen or lotion or shampoo with you, or just buy it there!

Plan outfits.Choose things that could be easily mixed and matched. Since kids are very messy, it's always good to bring extra clothes. The rule is to take the days your staying, multiply that by 1.5, and that's the number of tops you bring. If you stay for 6 days, for example, you would bring 9 tops. For pants, just bring 1 extra pair, because pants can be re-worn a couple times. Always bring a light sweater, long pants, and a bathing suit, no matter where you go.

Pack your bags!Check off items on your list as you go. Put socks and underwear into little plastic baggies and stuff those into shoes to save space, and keep the shape of your shoes. Roll clothes tightly to prevent wrinkles and save space. Also, make sure to pack one of your outfits in your kid's carry on in case your luggage gets lost.

Don't forget yourself.Some parents forget to pack their own clothes and things they need, because they're focused on their kids. Make sure you follow most of these steps as well to avoid over or under packing.

Personalize your suitcase.Add a colorful piece of tape, a bright band, or some stickers. It's better to have an overly decorated bag then a plain one that someone else mistakenly takes. In case your bag gets lost or stolen, write your name, address, and phone number on a tag that you can then attach to your suitcase handle.
Packing Carry-Ons
Pack one outfit in the carry on.This is an absolute lifesaver when your luggage gets lost and you don't want to buy brand new clothes before it gets found and returned. Also, if you're on the plane and your kid spills water all over his shirt, you always have that extra one in the backpack. Pack light clothes that take up little space.

Focus on entertainment.If it's a long time in the airport, car, or plane, you want to keep the kid occupied and quiet. Try downloading an audiobook that you know they would like (but don't forget headphones!), bringing some homemade play dough or clay, a couple of the child's favorite stuffies or dolls, a coloring or activity book, and maybe a comic, magazine, or book. You want to make sure that there's no way your kid could get bored. Also consider bringing along a few "surprise" items that you can give if they need something to do. A new toy is a sure way to entice them.

Let the kids pack their own carry-on.Make sure you check on it and maybe add or take away a few things, like a toothbrush or hairbrush, but this is a sure way to reduce stress and teach the kid a little responsibility as well!

Don't bring a bunch of extra things for them!If you know they're probably going to forget a toothbrush, don't bring extra! Just have them think of a way to solve the problem (aka you buying a new one) which will make them feel important and grown up, teach them some responsibility, and reduce stress because you won't have to be worried about every little thing the kids forget. And hey, maybe next trip the kid will remember to pack his/her own toothbrush!

Bring food and water for the kids.Make some "snack packs" (a container full of different snacks), such as apple slices, crackers and cheese, a granola bar, trail mix, some cookie cutter sandwiches (sandwiches cut into cool shapes with cookie cutters), and maybe a few homemade muffins. This is a great time to clear out the fridge. Just make sure if you bring liquids or pastes that it's under the ounce limit (3.4 fl oz. or 100 millimeters), and bring an empty water bottle to fill up at a water fountain past security so you're not stuck paying high prices for not the best food. Make sure you bring some gum, too, for takeoff and landing, especially if your kids are prone to ear infections, so they don't get earaches during takeoff and landing.
Getting through the Airport
Keep all important travel documents with you at all times in your carry on.It's better to be over prepared than have absolutely no idea where you're going. This is especially important for boarding and TSA.

Get to the airport 2-4 hours before your flight.This is especially important if your flying around a holiday or in a major airport such as Newark, or if you have to go through Customs before your flight and you're not a citizen of that country. Newark or NYC both have CRAZY long Security and Customs lines, and so many people miss their flights because of it.

Try to be efficient.In that crazy long security line, take the opportunity to get your documents ready such as passports and to take everything out of pockets that could make the metal detector go off. This will save time for you and everyone else.

Wear comfy, slip on shoes.You'll be lugging bags, walking through terminals, taking off and putting on shoes, so make them comfortable and easy to get on and off.
Accepting Whatever Happens
Keep your phone close by if possible.In this day and age, so many "problems" can be more easily solved by searching for an answer. Need to find the closest bathroom to clear up a pottying mishap? Lost an important travel document and need to find a printer? Looking for something to distract your kids when you desperately need them to be quiet for a minute so you can talk to a travel official? The phone can come in pretty handy!

Accept the inevitable.Know that not everything's going to go your way, and be glad. It makes the funniest stories to tell of travel mishaps or strange airport staff. Having the perfect time is boring. And no matter what you do, there will always be something that goes wrong. Accept it, and don't stress. That makes all the difference.

Have fun on your trip!Take the time to enjoy the moments with your family, embrace the good and the bad, and prioritize having a great family trip, over stressing about the details.
Video: 35 CLEVER CAMPING HACKS
How to Make Traveling with Kids Simple and StressFree images
2019 year - How to Make Traveling with Kids Simple and StressFree pictures
How to Make Traveling with Kids Simple and StressFree forecast photo
How to Make Traveling with Kids Simple and StressFree pictures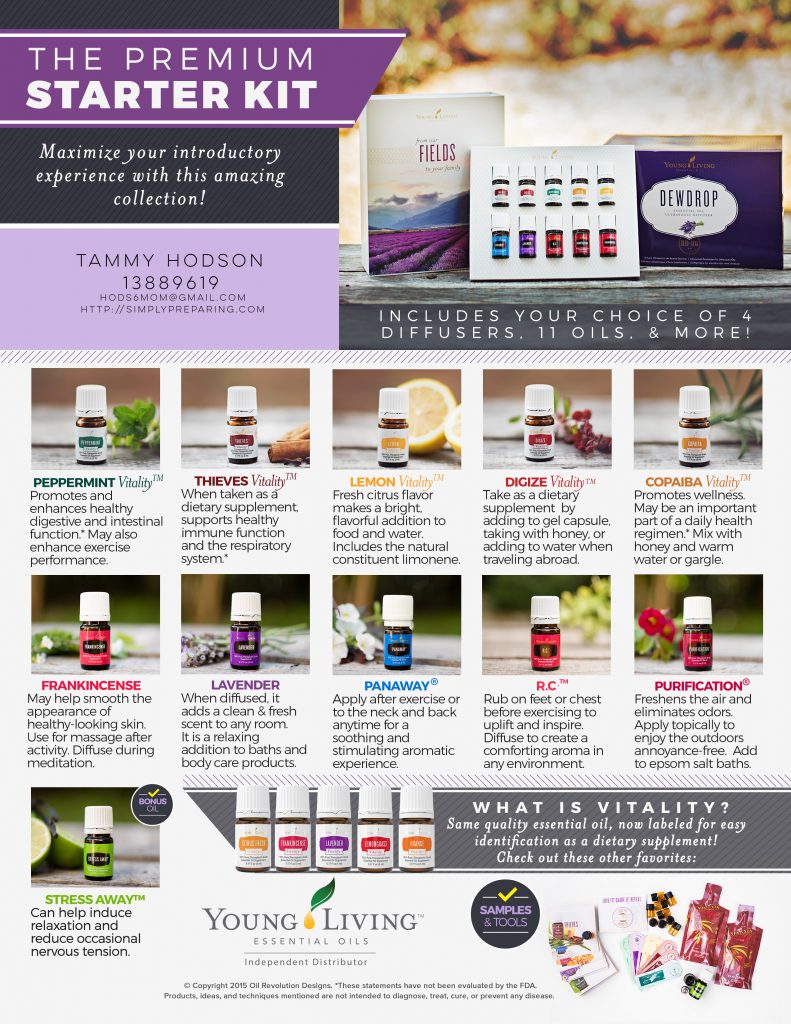 How to Make Traveling with Kids Simple and StressFree new foto
picture How to Make Traveling with Kids Simple and StressFree
Watch How to Make Traveling with Kids Simple and StressFree video
Communication on this topic: How to Make Traveling with Kids Simple , how-to-make-traveling-with-kids-simple/ , how-to-make-traveling-with-kids-simple/
Related News
8 Things Every Parkinsons Disease Caregiver Should Know
Black Friday shopping: Which states have the lowest sales tax, ranked
The Right Shampoo Conditioner For You
AcetaminophenDextromethorphanDoxylaminePE
Topman: It's More Than Just A Suit' Campaign
This UK company wants to hire you and a friend to travel the world and drink gin
How to Disable Your Ad Blocker
The Old Bear
The Infuriating Reason This New Mom is Stuck With a Nearly 1 Million Hospital Bill
Deadly skin cancer soars among baby boomers
Date: 06.12.2018, 00:56 / Views: 54335
---