How to make Easter lights
It's customary for us to decorate rooms for the New Year with the help of garlands, but such decorations can also be used for other holidays. For example, the Easter garland will be a great addition to the usual attributes and lift your spirits. You can make Easter crafts with your own hands. The manufacturing process will be especially exciting if all family members are attracted to it.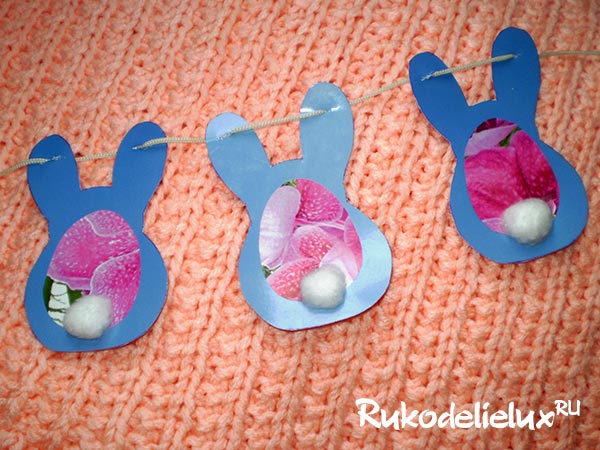 DIY Easter Lights
Consider two options for Easter garlands.
Option One. Vertical garland with butterflies and eggs.
To make such a decoration should be prepared: scissors, a pencil or a pen, colored cardboard or colored paper, glue or tape, tape for packing gifts.
1. Since the garland should consist of paper eggs and butterflies, it is necessary to prepare their patterns.One butterfly pattern and two egg patterns (small and large) will be required. Then we cut the templates on colored cardboard or paper and cut them. The number and size of elements can be arbitrary.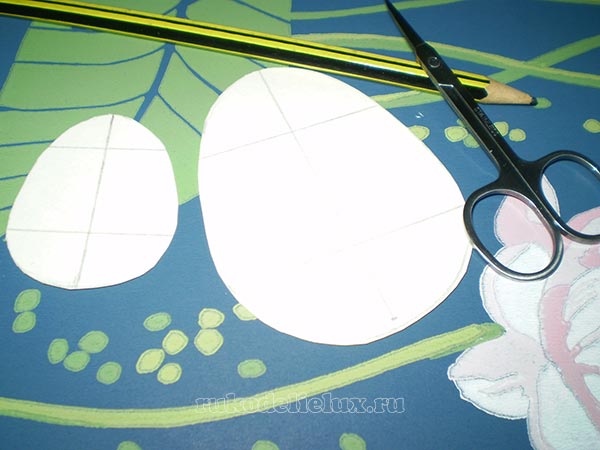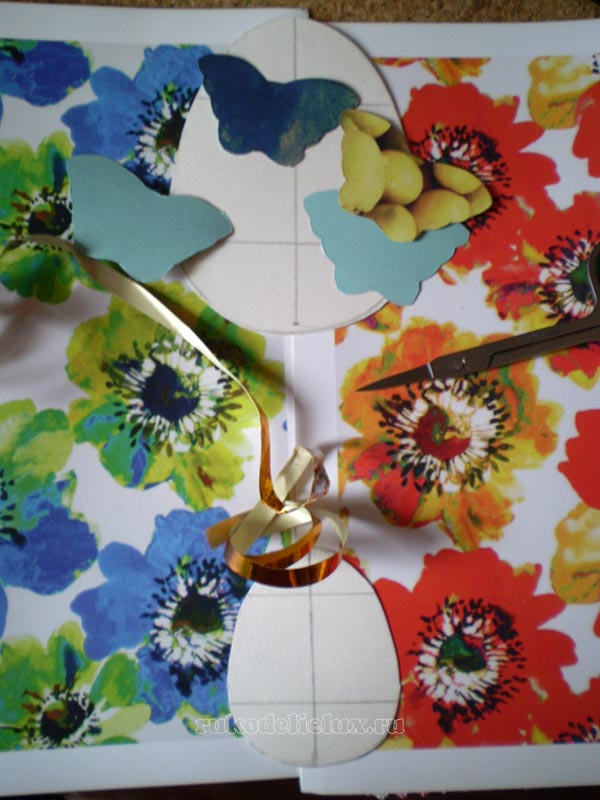 2. We take the tape for gift wrapping and vertically place all the parts on it in turn, attaching it with glue or tape. It is better to use cardboard with pictures to make the garland look brighter.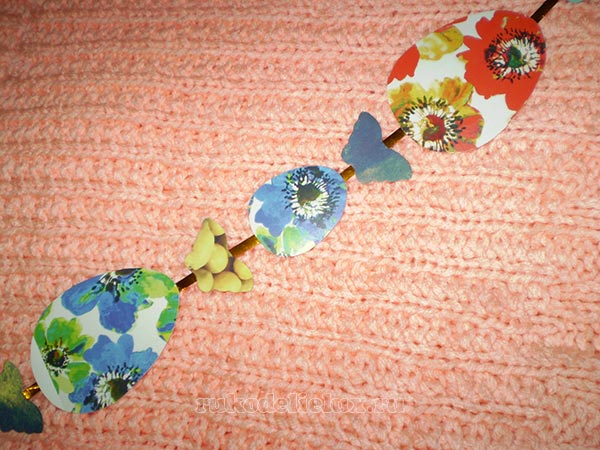 Option two. Horizontal garland with rabbits.
To make such a garland you must use: colored cardboard, glue, cotton, cord, scissors, pencil or pen.
1. First you need to draw and cut out the patterns of the rabbit and the egg, but it should be noted that the egg must be smaller than the rabbit. Then cut out the right amount of rabbits and eggs from colored cardboard. On the backs of rabbits we glue paper eggs and tails from pieces of cotton.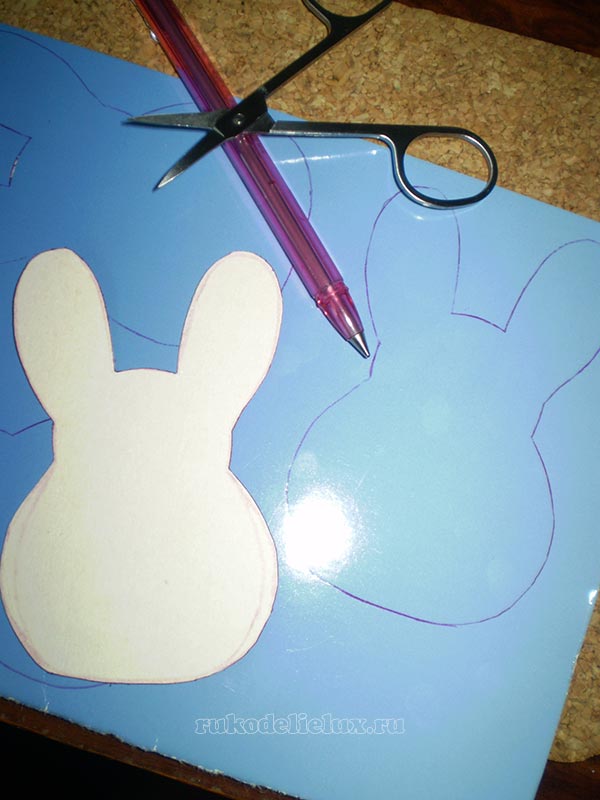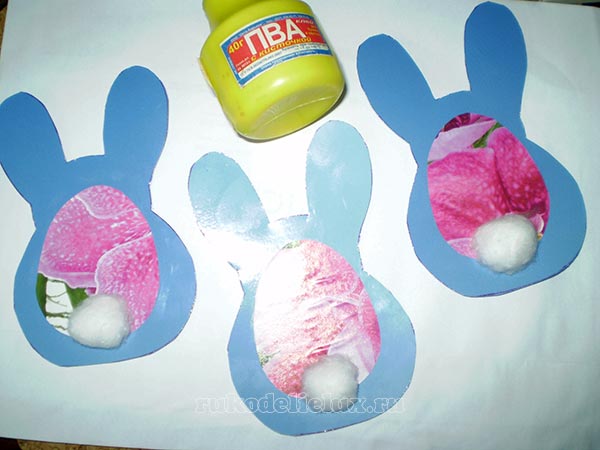 2.After that, it remains only to make holes on the tips of the ears of the rabbits and thread the cord through them.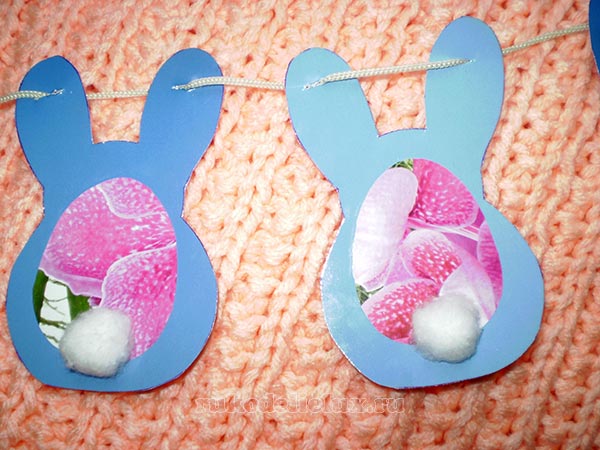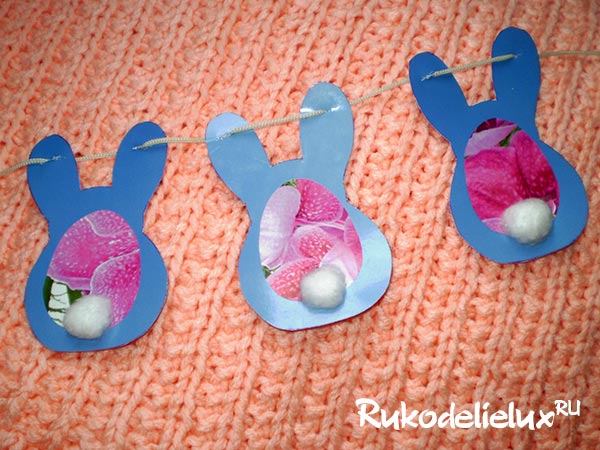 Ready garlands can be hung anywhere and admire them during the Easter holidays.
Date: 08.10.2018, 21:51 / Views: 93185
Related News
7 exercises that you can do right on the job
Bombs for linen
How to find out the maiden name
Variety of balloon shapes
30 fillings for pancakes
A new armchair with a fitness ball can be your best buy in recent years