Children love making various paper crafts. Especially those that they can use in everyday life. Therefore, today we will make a simple bookmark corner for the book. And as the coming year will pass under the sign of dogs, we will make a bookmark in the form of a dog.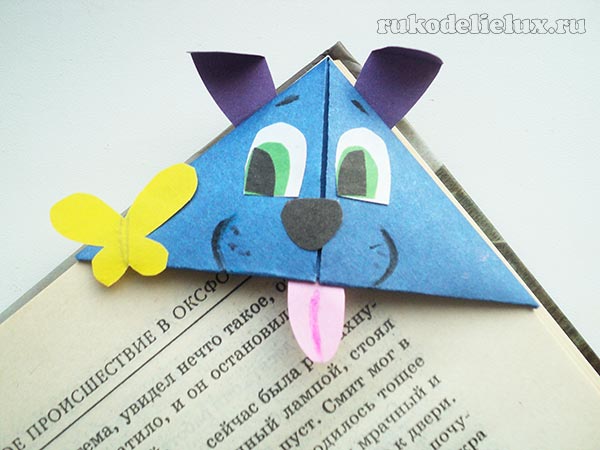 How to make a bookmark for books in the form of a dog
For this bookmark we need:
colored paper;
color pencils;
scissors;
glue.
From the sheet of paper of the primary color (in this case blue) we cut out a square. The larger the square, the greater the bookmark. Fold the square into a triangle. We iron the fold.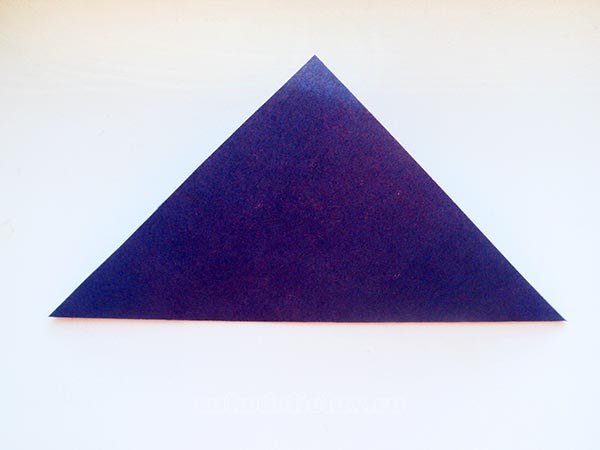 It is important that the corners lie flat. Otherwise, the tab will turn out uneven and not accurate.
Now raise the right corner and bend it to the top of the triangle.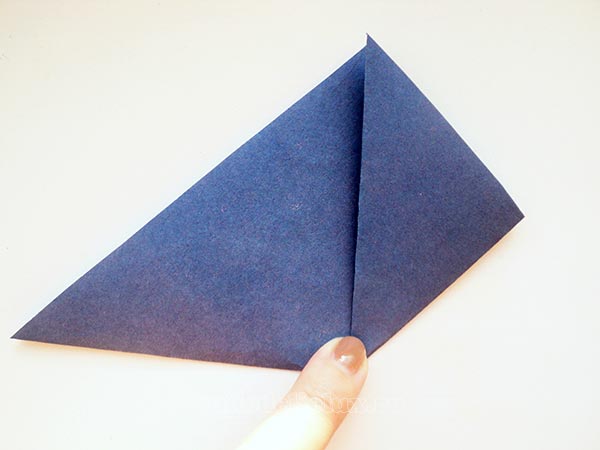 Do the same with the left corner. We get a diamond with equal sides.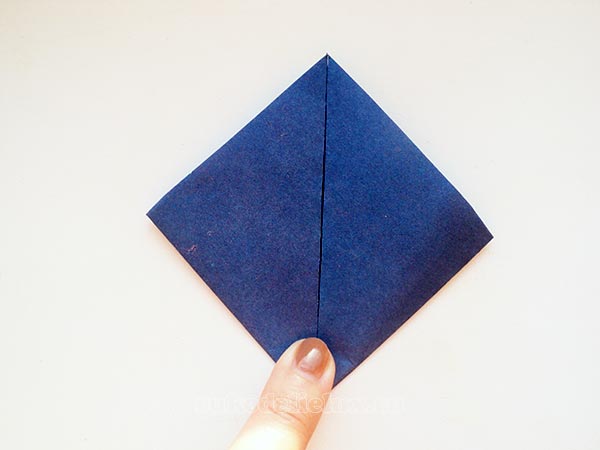 Carefully iron the folds and open the triangle back.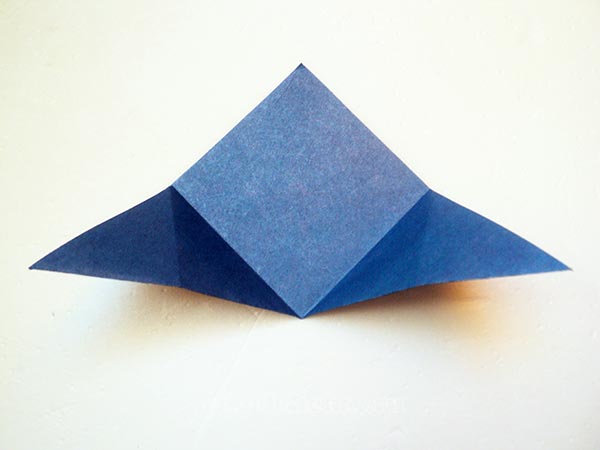 In the middle we have a double diamond. We bend one part down, forming a triangle. Bend down so that the angle touched the bottom side exactly in the center. It is important that the corner does not go beyond the main part.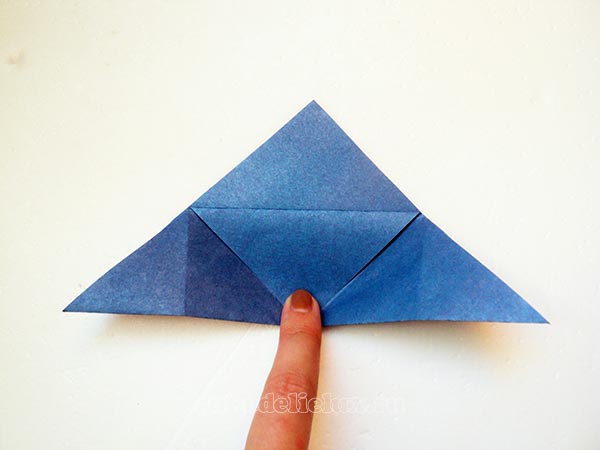 Again, raise the bottom corners, forming a rhombus. Now lower the upper right corner down, forming 2 triangles.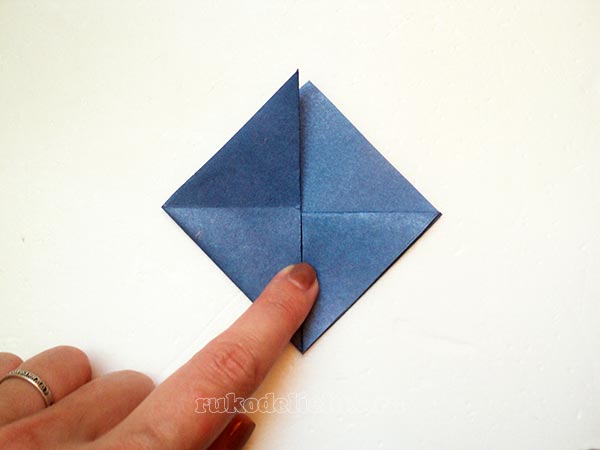 On the left side, we do the same.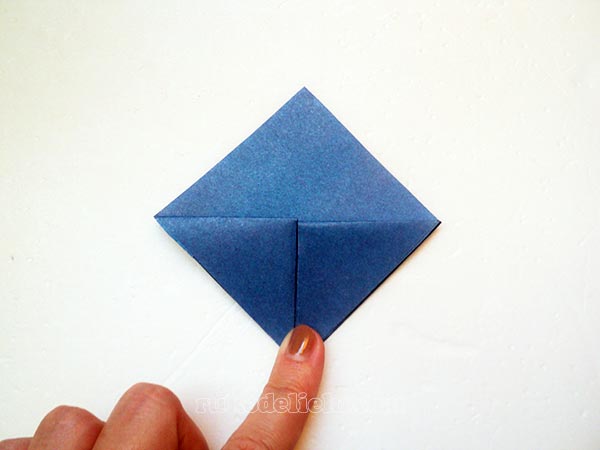 Now, straighten the corners, lifting them back. We made a fold.
Next you need to bend the corners of this fold, but in the opposite direction. We push the corners in the pocket in the center.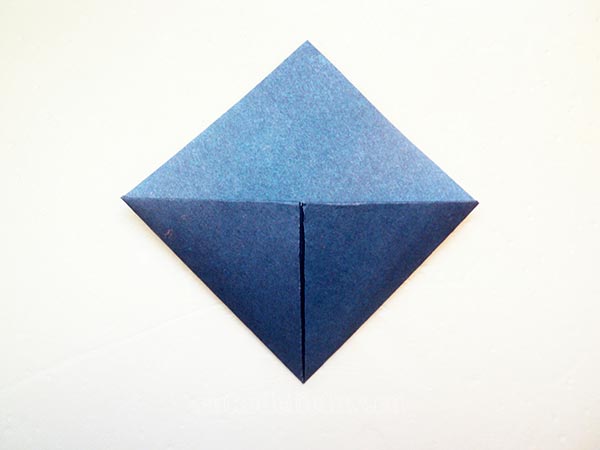 Now we will form the muzzle of the dog. We make the tongue. Cut it out of pink paper. Glue it.You can draw a vertical strip with a pink pencil or a felt-tip pen.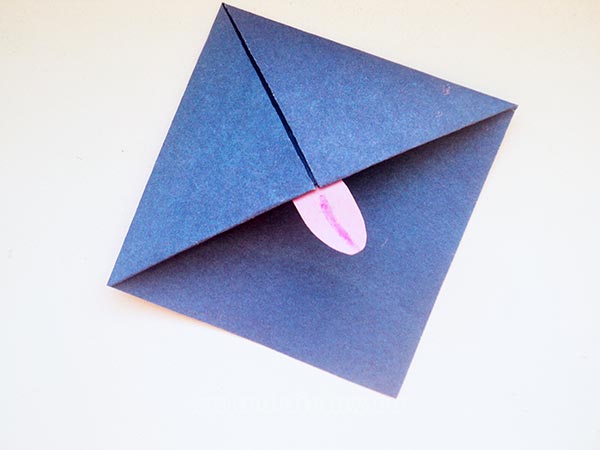 Now let's make eyes. Cut out 2 identical ovals from white paper, then cut off one end of the oval in a straight line, forming an arch. From green paper, cut out 2 of the same parts, but smaller.
And from the black paper we cut out 2 the same details as the green ones, but only less. They are cut vertically in half. Now we glue on the white details green, and on the green we glue the black ones.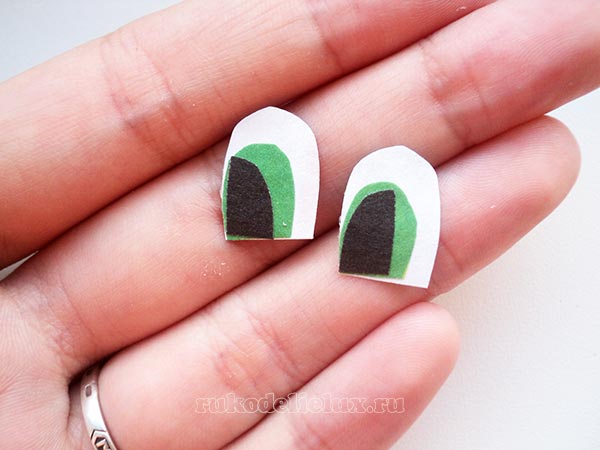 Glue the eyes on the tab. Next, make ears. They will be made from paper of a different color. Cut out 2 parts in the form of elongated droplets. We glue them.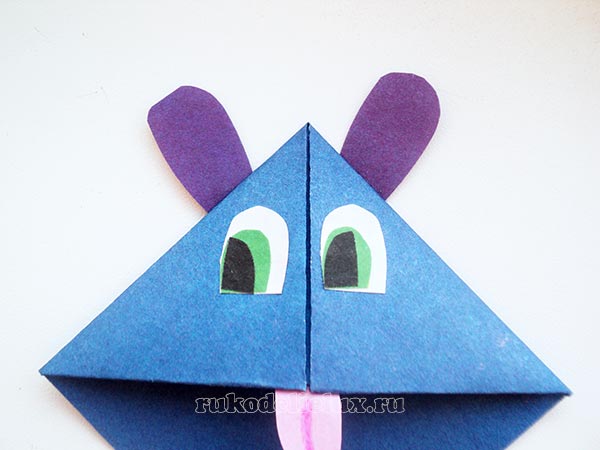 Bend the tips of the ears to itself.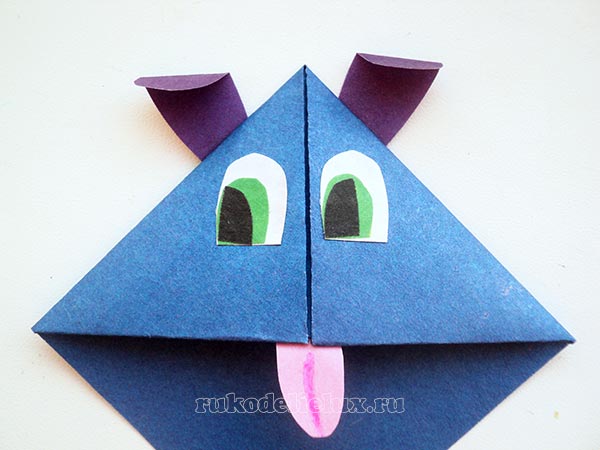 From black paper, cut a triangle with rounded corners. This is the nose. You can cut a butterfly and stick it on the bookmark. So the dog will look funny and cute. Black pencil denote the cheeks and antennae.
Date: 09.10.2018, 10:43 / Views: 55241
Related News
7 tools for removing circles under the eyes
Baked apples with cottage cheese
Incredibly beautiful hats for little princesses
Do-It-Yourself Day Postcard
How to recognize a charlatan
How to seal a hole in the interior door